Clarksville
Licensed Locksmith Team in Clarksville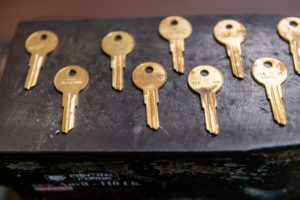 Clarksville is a prosperous community located in Maryland's Howard County. Home to over 56,000 people, Clarksville residents have a nationally recognized public-school system and represent a high socioeconomic status. The town is only a short distance from major cities like Baltimore and Washington, DC. A large portion of the population commutes to these neighboring cities or the accompanying suburbs for work.
All communities benefit from residential and commercial locksmith services, and Clarksville is no exception. Contrary to popular belief, a locksmith's scope extends far beyond traditional lockout assistance. Lock and key companies are incredibly influential because they uphold the security of your business, home, car and safe.
Elite Lock Solutions has built 25 years' worth of customer relationships in Howard County, proving to be a trusted locksmith resource for the Clarksville community. Our highly trained, state licensed and certified team performs a wide range of lock and key tasks. We aim to support our customers by boosting their security features and providing responsive aid for emergency lock-outs. Some of our most prominent services include:
Contact Elite Lock Solutions for a reliable locksmith team in Clarksville, Maryland!
Clarksville Emergency Auto Lockout Services
Lockouts arise unexpectedly, require swift action and put the victim's safety at risk. When these inconvenient incidents occur, key priorities are temporarily cast aside as access recovery is pushed to the forefront. Daily productivity is put on pause until the situation is fixed. The noticeable impact inflicted emphasizes the importance of reliable, emergency lockout assistance. Whether you're locked out of your apartment or cannot access your vehicle, Elite Lock Solutions is here to help!
Our highly trained team of technicians works around the clock to provide 24-hour auto emergency assistance at any time or location. Friendly and professional, we aim to ease the customer's worries and obtain vehicle access in a timely manner. 25 years of experience has prepared us to solve any obstacle thrown our way, from full vehicle rekey to broken keys extraction. As licensed automotive locksmiths, we value your automotive security and have the skills needed to solve a variety of problems. Some car lock outs are caused by lost keys, broken keys, or auto door lock damage. However, other automobile issues that we assess include remote car entry and vehicle ignition repair and replacement.
Access Control Security Features
Our locksmith capabilities are not limited to emergency lockout services. State-of-the-art access control features incorporate innovative technologies that improve your home and business security. Elite Lock Solutions is up to date on digital home improvement trends and its impact on the lock and key industry. From smart home devices to commercial entry restriction techniques, we install a variety of products for your home or business.
Some of these systems include keyless entry, key fobs, card readers and buzzer systems.
Consult one of our licensed representatives for more information on how access control will benefit your home or office space!
Call Elite Lock Solutions
Elite Lock Solutions offers full locksmith services for your home, business and auto. We also sell and service safes and offer emergency service, 7 days a week. Servicing the areas of Baltimore City, Baltimore County, Frederick County, Howard County, Carroll County, Anne Arundel County, Prince George's County, Montgomery County, Washington DC, and Northern Virginia. Call us at (833) 354-8395)and follow us on Facebook, Twitter, and LinkedIn!