Bethesda
24-Hour Locksmith in Bethesda, Maryland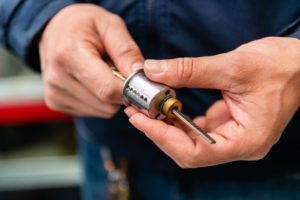 Bethesda, Maryland attracts a population of 66,053 people due to its thriving education system, ideal location and energetic town culture. Washington, DC is incredibly accessible for Bethesda residents through either the affordable metro system or an idyllic, short drive. The city's location presents opportunities for tourist exploration, cultural immersion and career growth.
However, the city is also a population magnet in its own right. High profile government offices and big-name corporations call Bethesda home, strengthening the city's flourishing economic status. Downtown is filled with local dining, unique entertainment and boutique shopping. As part of one of the most educated and wealthiest counties in the United States, it is no surprise that Bethesda was voted one of the best places to live in 2018.
In such a highly populated, urban climate residential and commercial locksmith services are essential. Identifying a trusted 24-hour locksmith before a lock and key emergency arises is central for the security of your business or home. For decades, Elite Lock Solutions has supported Bethesda based companies and homes for all locksmith needs. Our lock and key services include:
Commercial Locksmith Services in Bethesda, Maryland
Bethesda is highly concentrated with notable corporations, popular restaurants and shops. In such a populated area, your company's security is significantly more vulnerable.
Each of these businesses share the common need for a licensed commercial locksmith, in order to protect confidential documents and ensure employee safety. Elite Lock Solutions is the go-to resource for all businesses in Bethesda, strengthening the security of your future.
Building management locksmith services in Bethesda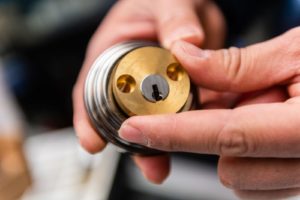 Efficient building management can be achieved with doors and hardware solutions from Elite Lock Solutions. This service is vital for your company's security.
We offer secure entry to all company locations, tailored to your distinct requirements. Our team is highly experienced with door and hardware installation, repair and replacement.
Our services include full door replacement, door and frame installation, deadbolts, ADA Compliant entry, lock re-key, master keying, emergency lock out assistance, and fire rated doors. In addition, we also offer expert door handle installation and repair. With such a highly experienced and knowledgeable team, there are few tasks we cannot tackle.
Residential Locksmith Services
From emergency lock out assistance to lock installation, every Bethesda resident needs a home security locksmith. Establishing a relationship with a licensed residential locksmith prepares families for future issues. Knowing that your family has a reliable lock and key contact during emergencies will ease anxiety. Additionally, Elite Lock Solutions offers several proactive measures to uphold the security of your home. These features include access control solutions, such as buzzer systems, or even fireproof safes.
Smart Home Technology Installation
Technology is advancing rapidly, transforming the residential lock and key industry. Elite Lock Solutions has adapted to the innovations in Smart Home technology to better support our clients. The new products released by Google and Amazon increase the convenience of home management tasks. However, improper installation of Smart Home technology could impact your residential security. These products include:
Apple HomePod

Amazon Key

Echo

Ecobee

Simplisafe

Nest Detect
The highly skilled Elite Lock Solutions team will ensure that your smart home devices are properly installed and that your home is operating at peak functionality.
Call Elite Lock Solutions
Are you ready to bring your home into the 21st Century? Elite Lock Solutions offers full locksmith services for your home, business and auto. We also sell and service safes and offer emergency service, 7 days a week. Servicing the areas of Baltimore City, Baltimore County, Frederick County, Howard County, Carroll County, Anne Arundel County, Prince George's County, Montgomery County, Washington DC, and Northern Virginia. Call us at (833) 354-8395)and follow us on Facebook, Twitter, and LinkedIn!